Driving Offence Solicitors Manchester
Have you been caught Drink or Drug Driving in Manchester or the surrounding area and require Driving Offence Solicitors Manchester?
Do you require legal assistance in the Manchester or the surrounding northern areas, (Looking for the South?) then please use the buttons below to find some advice as well as the next steps in the process of Drink Driving Offences or Drug Driving Offences.
Caught Drink Driving?                                    Caught Drug Driving?
To get in contact with an expert member of our team, please call using the number below.
Call Us Today – 0161 839 5117
Our Solicitors in Manchester are based at the following below address but, do still however operate across ALL of England and Wales:
Manchester Office Location
Unit 4 Abito
85 Greengate
Salford
M3 7NA
Don't worry if you are not close to the above address as most of the work can be down remote or over the phone now.
Why is it Important to Act Fast?
Acting fast is one of the keys to success within a charge or allegation being made against you. Acting fast allows us to potentially head off any unwanted or severe consequences should the matter progress to trial.
Contact our Expert Driving Offence Solicitors Manchester
Hammond Trotter Solicitors are Industry Leading Experts in Driving Defences. Dealing with Driving Offences of all aspects is a daily occurrence, meaning we use our expertise to always ensure the best possible outcome for our clients.
If you are from the South or have been caught in London or the surrounding areas.
Should you already be a client of Hammond Trotter Solicitors and wish to leave us a review kindly use the previous link. Our Driving Offence Solicitors Manchester are experts in the field of Driving Offences, so make sure you get in contact today and see how we can save your licence.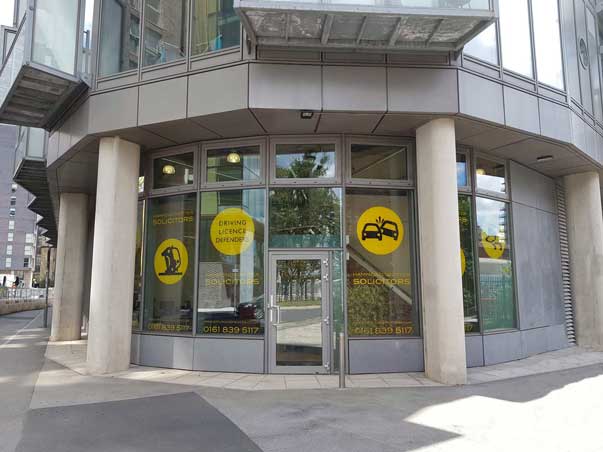 You can also find us on the very popular forums drinkdriving.org and drugdriving.org.